12-07-2018, 05:13 PM
MikeR
My Garage
I got blisters on me fingers!


Posts: 6 538
Likes Given: 32
Likes Received: 1 064 in 955 posts
Joined: Nov 2010
Reputation: 0
RE: Advice: M140i SE
---
sorry dude... there are no cars that hold their value especially with all the extras added on you will lose even more, unless you lucky to find a private buyer, hold on as long as you can.
Good luck.
---
2011 120d Coupe (Black - Yin)
2012 125i Coupe (White - Yang)

2009 Z4m Coupe ( found a new home )
07 Audi A4 ( Passed onto father inlaw )
14-07-2018, 02:23 AM
babyboss
My Garage
Legendary Fanatic


Posts: 1 390
Likes Given: 2
Likes Received: 193 in 149 posts
Joined: Jun 2010
Reputation: 2
RE: Advice: M140i SE
---
Ask dealer u bought it from if they will sell it on consignment ..

Offer them R10-20k comm ..
---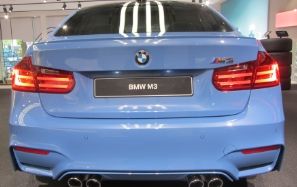 The following 3 users Like babyboss's post:
MDhraat
,
MR_Y
,
Thami4u
19-07-2018, 10:39 AM
MDhraat
My Garage
Newbie

Posts: 33
Likes Given: 6
Likes Received: 10 in 7 posts
Joined: Mar 2018
Reputation: 0
RE: Advice: M140i SE
---
User(s) browsing this thread:
1 Guest(s)
Return to Top
Return to Content