04-03-2017, 06:46 AM
Cornel
My Garage
Cans has TLGP now!


Posts: 440
Likes Given: 92
Likes Received: 80 in 72 posts
Joined: Sep 2012
Reputation: 1
RE: E90 Boot Spoiler
---
(25-06-2015 11:29 AM)STEVEN COOL Wrote: E90 Plastic BOOT LIP R495

I know that it's an old thread but I can't get anything else online.
I'm looking for a E90 LCI 2011 thin line high quality plastic boot spoiler. Will get it sprayed gloss black in Kuruman.
Steven I tried to pm you but your inbox is full
---
The following 1 user Likes Cornel's post:
STEVEN COOL
04-03-2017, 06:55 AM
STEVEN COOL
My Garage
///Member


Posts: 785
Likes Given: 465
Likes Received: 262 in 218 posts
Joined: Dec 2010
Reputation: 10
RE: E90 Boot Spoiler
---
My in box is empty
---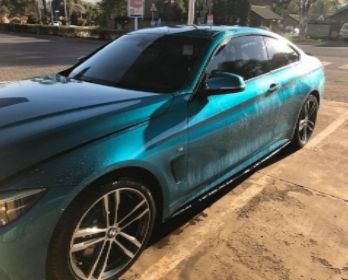 2017 440i lci m sport snapper rocks blue
04-03-2017, 08:19 AM
Gizmo@GARAGE46
My Garage
BMWFanatics Advertiser


Posts: 8 858
Likes Given: 3 761
Likes Received: 3 308 in 2 091 posts
Joined: May 2009
Reputation: 98
RE: E90 Boot Spoiler
---
Steven, empty your deleted messages section.
---
1993 E36
Sedan
2005 E46
Touring
Old BMWs never die, they just get faster!
04-03-2017, 08:47 AM
Buster 786
My Garage
Newbie

Posts: 11
Likes Given: 1
Likes Received: 0 in 0 posts
Joined: Dec 2012
Reputation: 0
RE: E90 Boot Spoiler
---
Hi looking fo E36 boot spoiler.Will the E 90 spoiler fit on the E36
User(s) browsing this thread:
1 Guest(s)
Return to Top
Return to Content