17-02-2017, 11:54 AM
meeko
My Garage
Rookie Fanatic

Posts: 2
Thanks Given: 0
Thanks Received: 0 in 0 posts
Joined: Feb 2017
Reputation: 0
new on forum
---
hi all new user here...
from cape town..
my baby is a e36 328 turbo built and tuned by myself
17-02-2017, 11:56 AM
TriggeR_RSA
My Garage
///Member


Posts: 142
Thanks Given: 50
Thanks Received: 45 in 41 posts
Joined: Oct 2016
Reputation: 0
RE: new on forum
---
Welcome bud. Post some pics of the 328
---
Current:
His - 2009 E82 135i coupe - Manual, N54, Sports pack, Sapphire Black
195.5wkw & 398Nm (Stock)
219.2wkw & 469Nm (JB4 Map 1)
Hers - 2016 Ford Fiesta 1.0 EcoBoost - Manual, White
Previous:
2009 E90 320i - Manual, Sports pack, Sapphire Black
1998 E36 318is - Manual, Montreal Blue
17-02-2017, 12:00 PM
NtandoN
My Garage
Expert Fanatic

Posts: 882
Thanks Given: 123
Thanks Received: 220 in 208 posts
Joined: Jan 2016
Reputation: 0
RE: new on forum
---
Welcome. Tell us more about the build and don't forget the pics.
17-02-2017, 02:55 PM
Ashiel
My Garage
Experienced Fanatic

Posts: 370
Thanks Given: 39
Thanks Received: 99 in 87 posts
Joined: Sep 2014
Reputation: 0
RE: new on forum
---
You can't drop that on us and not tell us more or show us more.

Welcome Bud
---
///M - And on the 8th day God created BMW
17-02-2017, 03:34 PM
meeko
My Garage
Rookie Fanatic

Posts: 2
Thanks Given: 0
Thanks Received: 0 in 0 posts
Joined: Feb 2017
Reputation: 0
RE: new on forum
---
build to about a year and a half,
1st attempt broke all the ringlands due to the compression being to high
and a faulty wastegate which over boost..
2nd attempt holding up good so far
-standard mahle pistons with 1mm shaved of top of pistons
-top mount log manifold build it myself as you cant get of the shelf
-t3/t4 turbo with bigger wheels
-turbosmart wastegate
-sequential dumpvalve
-FMI
-76mm boost pipes
-76mm downpipe running into a duel 63mm system with 1 400 back box
sound stock standard until the boost comes inn
-de capped injectors as the 800cc failed
-spitronics management ,connected and road tuned myself very very very user friendly
-knockbox build and connected myself a must have(motor saver)
-defi boost and air fuel ratio gauges
-6 puck copper clutch
-3.6 ratio diff.
i dont know what power figures the car is making but i can say it pulls vrek hard...work in progress
18-02-2017, 11:36 AM
Nick@TheFanatics
My Garage
BMWFanatics Moderator


Posts: 7378
Thanks Given: 2349
Thanks Received: 1770 in 1325 posts
Joined: Oct 2010
Reputation: 45
RE: new on forum
---
Pics, untill then we dont beleive you
---
18-02-2017, 08:12 PM
STEVEN COOL
My Garage
///Member


Posts: 644
Thanks Given: 386
Thanks Received: 214 in 178 posts
Joined: Dec 2010
Reputation: 10
RE: new on forum
---
Welcome
---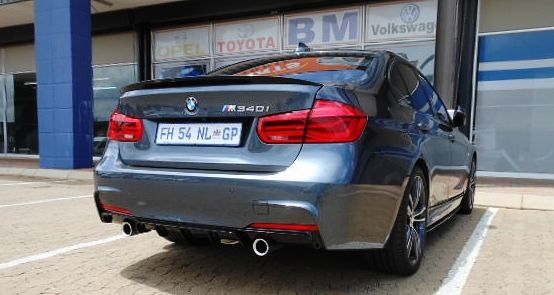 Yesterday, 06:26 AM
Gordvisr
My Garage
Veteran Fanatic

Posts: 1214
Thanks Given: 188
Thanks Received: 246 in 232 posts
Joined: Mar 2014
Reputation: 1
RE: new on forum
---
Welcome, we need pics please.
---
Current :

2009 BMW 125i
1994 Kadett 200iS
1974 Beetle

EX :

1995 BMW 328i
Yesterday, 10:07 AM
sandile330i
My Garage
Rookie Fanatic

Posts: 54
Thanks Given: 47
Thanks Received: 7 in 7 posts
Joined: Dec 2015
Reputation: 0
RE: new on forum
---
welcome but where are the pics
---
ex's 2006 polo
golf5 2.0
Yesterday, 10:09 AM
Jakkie2207
My Garage
Rookie Fanatic

Posts: 21
Thanks Given: 0
Thanks Received: 1 in 1 posts
Joined: Apr 2012
Reputation: 0
RE: new on forum
---
User(s) browsing this thread:
1 Guest(s)
Return to Top
Return to Content